Serving our community for 15 years.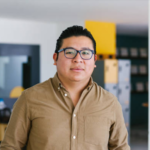 Helping the Immigrant Community since 2008
The Monclova Law Firm has served our community for more than 15 years. We are a bilingual team with personal knowledge of the needs of our immigrant community. We know personally how difficult it is to go through the immigration process. Our experience helps us understand the needs of our immigrant community within the country or abroad. Allowing us to provide exceptional representation through the legal process.
Years of combined experience
Our Comprehensive Range of Legal Expertise
Follow Us On Social Media
Stay connected and be part of our online community. Join us on our social media platforms for the latest updates.
Frequently Asked Questions
Scheduling a consultation with us is easy. You can reach out to our office by phone or email, and our friendly staff will assist you in setting up an appointment at a convenient time. During the consultation, we will listen to your legal concerns, provide an initial assessment of your case, and discuss the best course of action to address your needs.
Get The Justice You Deserve, Contact Us Today!
Empowering you to seek fair and just outcomes.
What Clients Say About Us